---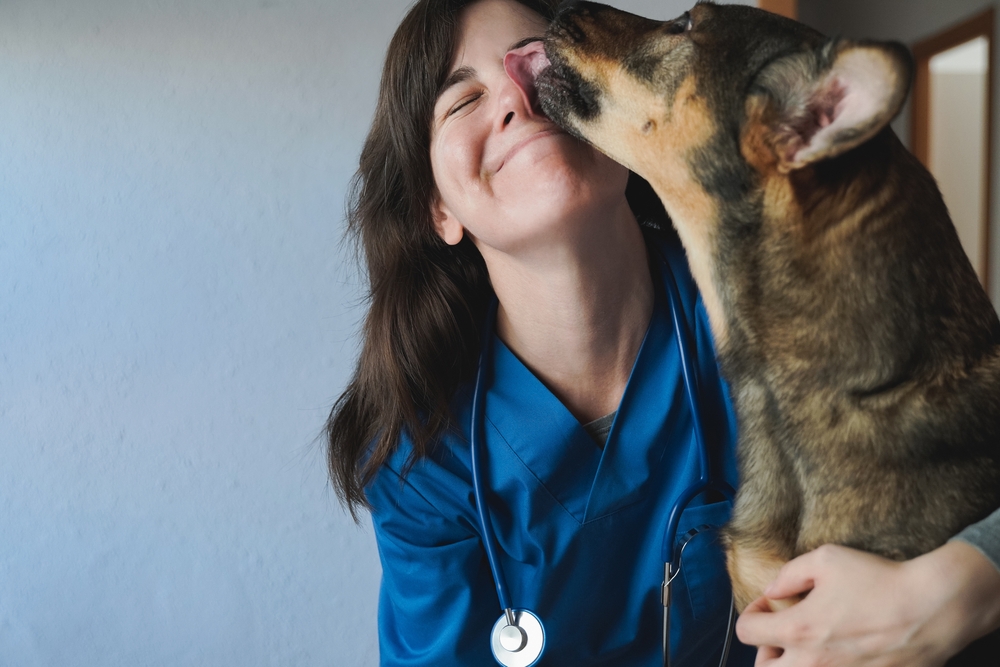 James Herriot
Born James Alfred Wight on the 3rd of October 1916 in Sunderland, James Herriot, which would become his pen name, was one of the most famous vets of all time. Herriot, also known as Alf Wight, graduated from Glasgow Veterinary College in 1939, and would then become a practising vet in Yorkshire.
Herriot was not a model student, and even failed the majority of his classes at least once. He said that his original interest in animals developed whilst walking his pet dog as a child and that he knew he wanted to dedicate his life to working and understanding animals further. After being discharged from the RAF in 1942 for medical reasons, Herriot became partners with Donald and Brian Sinclair, for whom Herriot had first worked as a vet. The three men ran a successful vet practise in Thirsk, Yorkshire for over 50 years. During this time, Herriot began to write about veterinary practices and animals, and he penned an incredibly successful series of eight books, starting with 'If Only They Could Talk' in 1970. This series would then be adapted into 'All Creatures Great and Small', an incredibly successful 1978 TV series that would again be remade in 2020. The show is still running to this day.
Did you know?
The museum dedicated to James Herriot, The World of James Herriot, is in the top 10% of best attractions in the world on Trip Advisor, and has also won multiple tourism awards.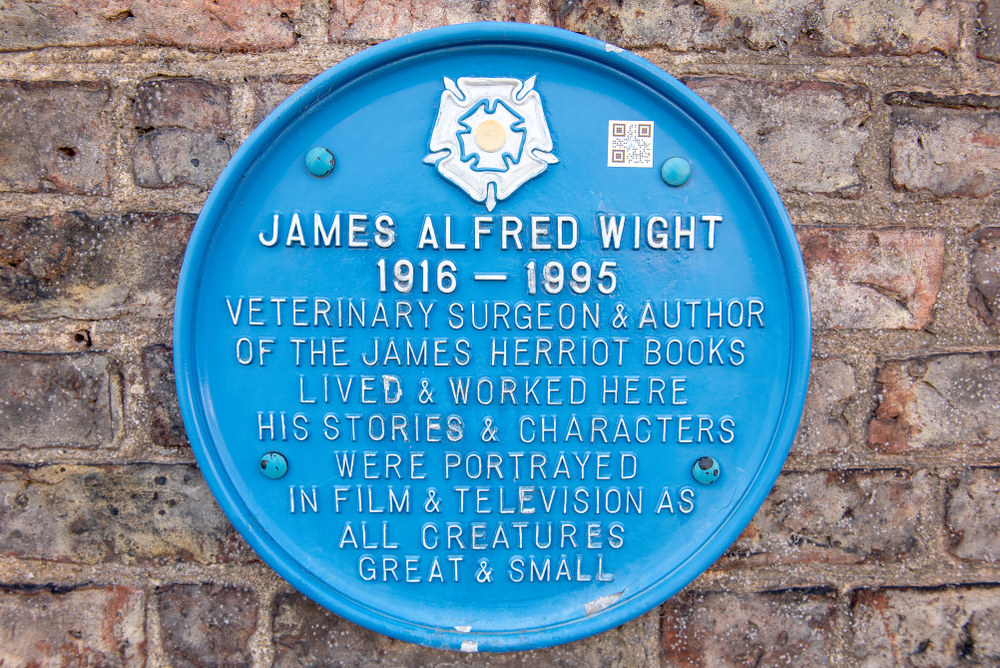 Claude Bourgelat
Claude Bourgelat may not be a well-known household name like others on this list, but he may be one of the most important figures in modern veterinary medicine. Born in 1712 in Lyon, France, Bourgelat is widely credited as being the father of scientific veterinary medicine. Bourgelat was a keen practitioner of horsemanship. Horsemanship is the art of training and riding horses, and some methods that Bourgelat developed are still in use to this day.
Another reason Bourgelat should be celebrated is his dedication to teaching the new techniques of veterinary medicine he proposed. In 1750, Bourgelat wrote a book regarding the topic of veterinary medicine in which he expressed an interest in starting his own school. This interest became a reality when Bourgelat opened the first veterinary college in Lyon in 1761. The two colleges founded were originally designed to combat cattle plague, but then developed into general veterinary schools. Bourgelat was celebrated as one of the first vets to use science to help his practice. He incorporated ideas from natural history, chemistry, and anatomy.
Did you know?
Claude Bourgelat was in regular correspondence with Voltaire, one of the main men whose ideas fueled the French and American revolutions.
Noel Fitzpatrick
Known as 'the supervet', Noel Fitzpatrick is an Irish born vet that is still practising to this day. Having graduated from University College Dublin in 1990, Fitzpatrick moved to Guildford, Surrey, where he now manages Fitzpatrick Referrals, a specialist veterinary practice including two hospitals.
Fitzpatrick Referrals in Guildford specialises in oncology and soft tissue surgery, whereas his hospital in Eashing, Surrey, specialises in neurosurgery and orthopaedics. Fitzpatrick has been at the forefront of modern veterinary surgery practices for a number of years and has received awards and doctorates for his work. He is also an active professor and founding member of orthopaedics in the School of Veterinary Medicine at the University of Surrey. Fitzpatrick is probably best known for his TV work. Originally the focus of the 2010 documentary The Bionic Vet, Fitzpatrick has been the star of 'The Supervet' since 2014, in which the focus is on his work and the work of his staff at Fitzpatrick Referrals.
Did you know?
Noel Fitzpatrick has also turned his hand to acting and has played roles in TV shows such as The Bill, Casualty, and Heartbeat. He has also starred in a 2004 film entitled 'Live for the Moment.'
Bernhard Bang
Born in 1848, Bernhard Bang was a Danish vet that was at the very forefront of early scientific research around many different aspects of veterinary medicine. Bang did not start as a vet, and instead began his academic life studying human medicine. He then moved on to veterinary medicine. He graduated as a vet in 1873 from the Royal Veterinary and Agricultural University in Copenhagen, Denmark.
Bang would work as a physician at Almindelig Hospital in Denmark, but he would later become a teacher at the Royal Veterinary and Agricultural University where he had previously graduated. It is during this time Bang discovered Brucella abortus, a condition that can cause pregnant cattle to miscarry. Due to this discovery, the disease would go on to be known as Bang's disease. Not only did this discovery help to treat cattle, but the condition can also be found in humans. The bacteria can lead to a condition known as undulant fever which can lead to weakness, fever, and even anorexia.
Did you know?
The Royal Veterinary and Agricultural University in which Bang studied is now known as the University of Copenhagen's North Campus. On the campus grounds stands a bust of Bang dedicated to his memory.
Elinor McGrath
Widely considered as the first woman to achieve a degree in veterinary medicine, Elinor McGrath is a true pioneer for women in the profession. Elinor McGrath was born in 1888 and graduated from Chicago Veterinary College in 1910, she would then become what is widely accepted as being the first-ever practising female vet.
There is not much information regarding the rest of Elinor's life, but it is acknowledged that she would practice for around 30 years, and would become the first woman to be admitted to the American Veterinary Medicine Association. At the time of Elinor's graduation, there was much controversy about her right to learn veterinary medicine as the rights that women had to work were not the same as we have today.
Did you know?
Elinor McGrath was not just a pioneer of veterinary medicine, she also opened the very first pet cemetery in Chicago. She also would decorate her practises' Christmas tree with presents for her patients.
Sources
---