---
What is a heart murmur?
A heart murmur is an extra heart sound, in addition to the normal 'lub-dub', which can be heard when listening to the heart with a stethoscope. It occurs when there is turbulence in the blood flow around the heart and it often heard as a 'whooshing' sound.
What causes heart murmurs in cats?
There are various causes of heart murmurs, some of them more serious than others. Sometimes, murmurs can be 'innocent' and not associated with any underlying heart disease – this can be the case with young kittens, where the murmur disappears entirely as the cat grows. Also, older cats can occasionally have 'physiological murmurs' where a murmur may occasionally be heard but there is no underlying problem with the heart. They can also vary with stress, and can disappear when the cat has calmed down and its heart rate settled back to normal.
A heart murmur is therefore not a very good predictor of underlying heart disease in cats; although when a murmur is identified, especially if it is loud and/or persistent, then the vet will normally recommend further investigation to rule out underlying heart disease.
There are several conditions that cause heart murmurs in cats, some more serious than others. They include:
Hypertrophic cardiomyopathy (HCM) – this is the most common type of heart disease in cats and is characterised by thickening and stiffening of the heart muscle wall, reducing the ability of the heart to pump blood around the body. It can lead to heart failure and even sudden death. This condition does not always result in a murmur – sometimes the heart can sound normal when we listen to it.
Congenital disease – these are problems that the cat was born with and include structural abnormalities such as a hole between the heart chambers and narrowing of blood vessels. The resulting murmurs are usually picked up at a young age and can sometimes be very loud indeed.
Anaemia (low red blood cell count) – this can cause a heart murmur but there are often other clinical signs as well, including lethargy and loss of appetite. It can be diagnosed by taking a blood sample.
How are heart murmurs in cats assessed?
Heart murmurs are graded from I-VI according to how loud they are, with I being the quietest and VI the loudest. However, the loudness of a murmur does not always correlate with the severity of underlying disease. Loud murmurs are not necessarily associated with severe heart disease, and conversely severe heart disease can be present without a murmur even being present.
Sign up to PocketVet now to speak to a vet.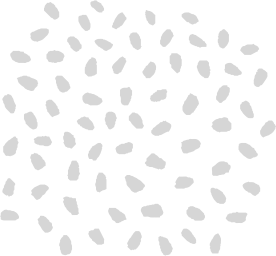 Register Now
What are the symptoms of heart disease in cats?
Given that a heart murmur may be innocent and not associated with underlying disease, there may be no symptoms at all. However, where an underlying condition is present, the symptoms will vary according to the cause and severity of the condition. They may include:
Lethargy
Loss of appetite
Increased breathing rate
Open-mouth breathing (panting like a dog)
Reduced activity; sleeping more than usual
Poor growth in kittens
Collapse
Loss of ability to use back legs
How is a heart murmur in cats investigated?
If your vet discovers a heart murmur in your cat then they may suggest further investigation. This is likely to include blood tests (to check for anaemia and hyperthyroidism for instance), chest x-rays and a cardiac ultrasound (echocardiogram). The latter allows the vet to look at the structure of the heart and the movement of blood around the heart and major blood vessels. It is the best single test for diagnosing heart disease and assessing its severity.
How is a heart murmur in cats treated?
The treatment (if any is needed) will depend on the underlying cause of the heart murmur and the severity of this disease.
What is the prognosis for heart murmurs in cats?
Again, this will vary greatly depending on whether the murmur is innocent or significant. If the murmur is associated with underlying disease, the prognosis will depend on the severity of this disease. For example, HCM can vary from mild to severe, and hence the outlook will also vary greatly. Your vet will be able to give you a better idea of your cat's prognosis once they have investigated the heart murmur and diagnosed the underlying cause.
---