---
Dogs are an integral part of many homes all over the world, so it is only natural that some have become incredibly famous. Whether it be on the silver screen or whether they have achieved something incredible, there are many dogs that can count themselves among the upper echelons of fame. In this article, we will rank the top 10 most famous dogs from all different walks of life including movie stars, astronauts, presidential pets, and even Instagram influencers.
1 - Toto - Cairn Terrier
Star of the hit 1939 movie The Wizard of Oz, Toto was the faithful dog of Dorothy, who visited Oz via a tornado in her hometown of Kansas. After Dorothy uttered the famous line, "Toto, I've got a feeling we're not in Kansas anymore," Toto has been forever etched into the annals of filmic history.
In reality, Toto's real name was Terry, a Cairn Terrier that lived with her owner and trainer Carl Spitz in Hollywood until her passing in 1945, aged 11. Terry appeared in 23 films in her 11 years of life, two of which were released at the same time as The Wizard of Oz, meaning she was in three films in cinemas all at the same time.
2 - Scooby-Doo - Great Dane
An integral member of the gang that fills the Mystery Machine, Scooby-Doo, or to give him his full name, Scoobert-Doo, has been on both the big and small screen since 1969. Appearing in 13 television series, 45 feature films, 46 short films, over 50 straight to video films, 20 video games, and even 6 theatrical plays, Scooby-Doo is, without doubt, one of the most famous dogs of all time, animated or not.
Scooby-Doo has been voiced by 20 voice actors since 1969, which is quite the achievement for a character that cannot actually speak. The faithful friend of Shaggy, Velma, Fred, and Daphne, Scooby-Doo is still in production to this day.
3 - Lassie - Rough Collie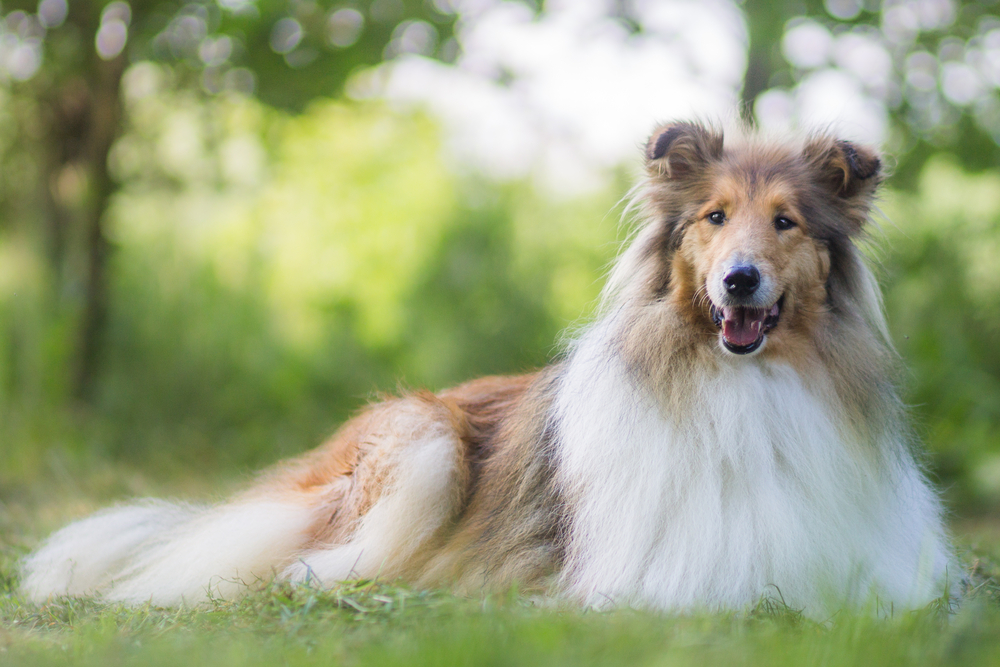 Lassie is one of the most famous names when it comes to dogs. So much so that the breed of rough collies is often referred to as 'lassie dogs.' Lassie is the star of 12 movies, the most recent of which was released in 2020. These films alone have grossed over $34million at the US box office. Lassie has been played by many different Collie dogs but is most famously played by Pal, who was the original Lassie.
Pal lived with his owner and trainer Rudd Weatherwax until passing away in Hollywood at the age of 18 in 1958. Pal was the father of Lassie Junior, who followed in his paw-steps and also portrayed Lassie, as did Pal's grandchildren Spook and Baby.
4 - Laika - Mixed Breed
The story of Laika is a sad one, unfortunately. Laika was a stray dog in Moscow who was taken from the streets by the Roscosmos, the Russian Agency. Laika, which is Russian for barking, was named as such for her loud bark. She was selected by the Roscosmos to be a part of Sputnik 2, a space mission that was designed to send a living passenger into orbit as a means of testing whether human space travel was possible.
Laika withstood testing before eventually being launched into orbit on November 3rd, 1957. The mission, unfortunately, was never designed to be retrievable, and it was a known fact that Laika would die in space. She was provided with enough food for seven days in orbit, but was confined to a space only large enough to sit, stand, or lay down. It was revealed in 2004 that Laika passed away five hours into the flight due to the heat of the capsule. As the mission was rushed, appropriate heat prevention systems had not been fitted to the capsule. The death of Laika caused an uproar, and she is now memorialised in a statue at the Russian military headquarters where Laika was trained. Four further dogs perished in Russian spaceflights until animal testing ended in 1960.
5 - Jiff Pom - Pomeranian
You may not have heard of them before, but Jiff Pom is one of the most famous living dogs in the world. Jiff Pom is an Instagram 'influencer' and has over 9 million followers on Instagram, and over 20 million followers on Tik Tok. Jiff Pom originally found fame after making the Guinness Book of Records in 2014 for the fastest running speed by a dog on two legs. After that, Instagram exploded, and Jiff Pom is now the most followed dog on social media. Jiff Pom is 12 years old and lives in Illinois and has even starred in a music video for Katy Perry.
6 - Rin Tin Tin - German Shephard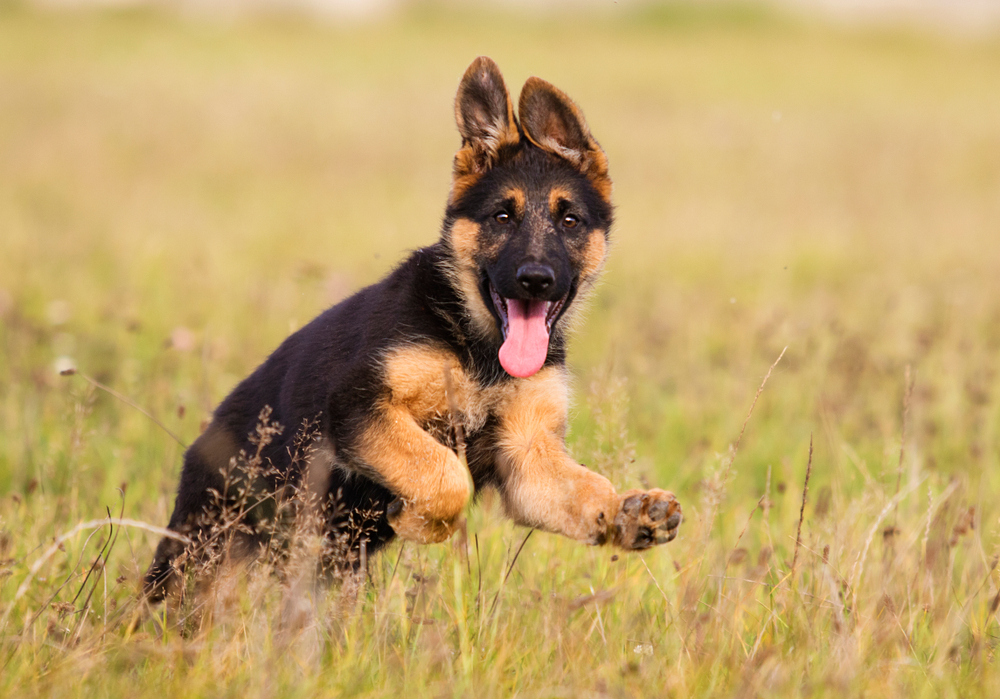 Rin Tin Tin was one of the biggest movie stars of the early 20th century. The story behind Rin Tin Tin is an exceptional one. Born in France in 1918, Rin Tin Tin was part of a litter of German Shephard puppies that survived a bombing towards the end of the First World War. The puppies were found in a kennel with their mother that was once used by the German army to breed German Shephards for the army.
American soldier, Corporal Lee Duncan, found the mother and her puppies and decided to take them with him as a sign of good luck. Duncan distributed the dogs to his fellow soldiers but kept one of each gender for himself. The male dog he kept was Rin Tin Tin. He took both dogs home to America following the end of the war. Rin Tin Tin then became a movie star after being introduced to the silver screen by Duncan, who saw movie star potential in the dog. Rin Tin Tin starred in 29 Hollywood films and TV shows before passing away in August 1932.
7 - Bo and Sunny - Portuguese Water Dogs
There have been no end of dogs in the White House, but perhaps the most popular in recent times have been Bo and Sunny, the Portuguese Water Dogs owned by Barack Obama. Obama promised his daughters a puppy when he was elected into the White House in 2009. A man of his word, Bo was presented to Obama's daughters Malia and Sasha in October 2009 as a gift from a family friend.
In August 2013 the Obama's welcomed Sunny, a female Portuguese Water Dog into the White House. Sunny was announced to the world via the Twitter account of then-first lady Michelle Obama. The Obama dogs were even at the forefront of a kidnapping plot in 2016 when a man was arrested with a shotgun and a rifle, he later confessed to planning to kidnap Bo.
8 - Beethoven - St. Bernard
Beethoven was one of the biggest films of the early 90s. A story surrounding a St. Bernard named Beethoven, the film grossed over $140million at the box office. Beethoven was portrayed on screen by Chris, a 14 stone St Bernard dog. Beethoven, and Chris the dog, returned in Beethoven's 2nd, a sequel to the first film. This led to Beethoven's 3rd, Beethoven's 4th, and Beethoven's 5th, but none of these featured Chris, the original dog.
There were also three further films, as well as an animated TV series in 1994 that featured voices from the original cast, although, obviously, Chris the dog did not feature.
9 - Checkers - Cocker Spaniel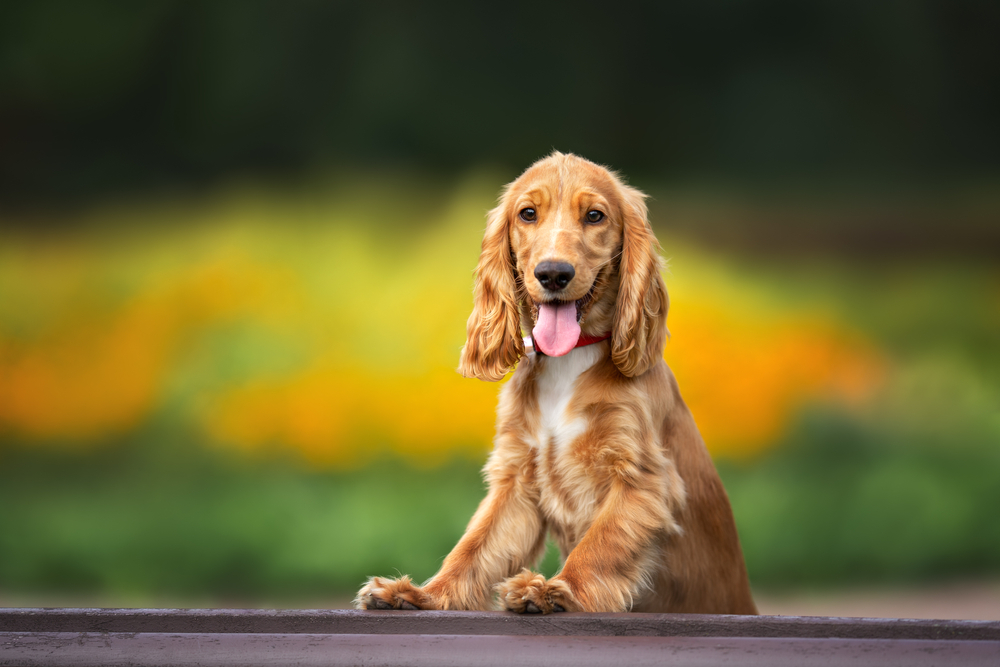 It may not actually be Checkers that is particularly famous, it is instead the infamous 'Checkers speech' that many people remember. Six weeks before the 1952 presidential election, California Senator Richard Nixon gave a speech regarding some of the funds he had received in order to fund his campaign. Nixon gave his speech stating that he intended to keep one gift given to him during his campaign, a black and white cocker spaniel, which his children had named Checkers.
Nixon was the Republican running mate of Dwight D. Eisenhower and was doing the speech in order to remain on the Republican ballot. Nixon got the outcome he wanted from the speech, and he was elected as Vice President in 1953. Nixon would then go on to become President in 1969, and would later resign office in 1974 in the face of almost certain impeachment following the Watergate scandal.
10 - Sergeant Stubby - Mix Breed
Sergeant Stubby was a US army mascot during the First World War. A mixed-breed dog, Stubby was born in 1916 and became the most decorated war dog of the First World War. Sergeant Stubby served in the 102nd Infantry Regiment and took part in 17 battles and four offensives. Stubby saved countless soldiers from mustard gas attacks and even helped to capture an enemy soldier, biting him and holding him until US soldiers captured him.
Sergeant Stubby became a household name in the US after news of his exploits were printed in newspapers. After being smuggled home by Robert Conroy, he met three different presidents and led and even took part in parades all across the country. Stubby became a mascot for Georgetown Hoyas, an American football team, where he would push a ball around during breaks in play. Stubby passed away in 1926 and was preserved via taxidermy.
Whilst your dog may not be famous, we know they're special to you. Give your pets the care they deserve, with PocketVet. Sign up today!
---