---
Her Majesty The Queen was respected, admired, and adored worldwide for many reasons. Perhaps the main reason for her winning such a huge place in the hearts of the nation was the very evident bond she held with her four-legged friends, principally her beloved corgis and horses.
"The corgis are my family", the Queen once declared. Her Majesty was the proud owner of over 30 corgis during her 96 years. The Queen was said to prefer the breed because of their "energy and untamed spirit", although that latter trait would occasionally get them into trouble.
In tribute to Her Majesty, we would like to share a few facts about the corgi breed and The Queen's relationship with them, which you may not know:
What is a Pembroke Welsh Corgi?
The Pembroke Welsh Corgi, to give the breed its full name, is a cattle herding dog that originated in Pembrokeshire, Wales. It descended from the Spitz family of dogs. The lineage of the breed has been traced back to 1107 A.D.
Who was the Queen's first Corgi?
The Queen's first Corgi was an 18th birthday present from her parents, and she was christened Susan. Susan became the matriarch of a long genetic line of corgis within the Royal household, and her name was etched onto her progeny's tombstones.
What is a Dorgi?
The Queen "created" a new breed – the "dorgi"- when one of her corgi's sired pups to a dachshund belonging to the late Princess Margaret, The Queen's sister.
The dogs were fed promptly at 5 p.m. every day and even had their own chef, whose job it was to create gourmet meals for them which would include fillet steak and chicken, with the addition of gravy of course.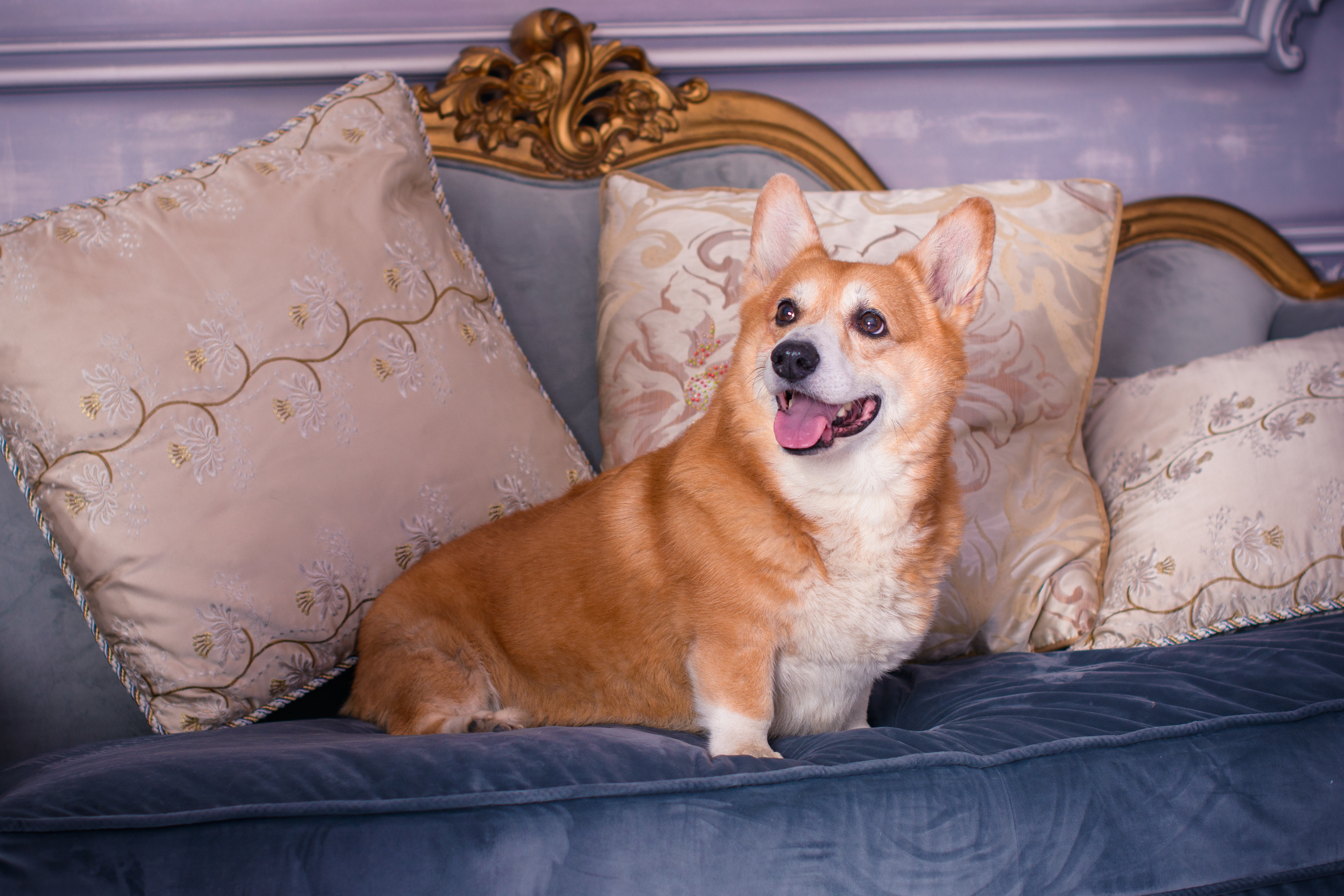 The breed has been ranked 11th in Stanley Coren's The Intelligence of Dogs and was also ranked as the 11th most popular breed of dogs in America in 2020. Conversely, they are now listed as a "vulnerable breed" in the United Kingdom, with declining numbers thought to be due to the 2007 ban on tail-docking.
Do Pembrokeshire Welsh Corgi's shed a lot?
Being double-coated, the Pembrokeshire Welsh Corgi shed all year round heavily with peaks in Spring and Summer; their coats are naturally water and dirt-repellent.
Are Pembrokeshire Welsh Corgi's a good breed to train?
Members of the breed love to be involved with the family and have a great desire to please their owners, making them eager to learn and train. They love to chase anything that moves as they have a natural herding instinct, unfortunately, this does mean that they do tend to nip at their owner's ankles. They often tire themselves out by running around in circles and dashing from room to room in so-called "random acts of play".
What is the link between Corgi's and Fairies?
There is a historically strong link between corgis and fairies from the realms of myths and legends. It is said that the fairies and elves of Wales would use the Pembrokeshire Welsh Corgi to pull fairy coaches and that the fairy warriors would use them as steeds to charge into battle.
One such story tells of two children playing in the woods who stumbled across a fairy funeral. The mourning fairies gave each of the children a corgi puppy to take home and the popularity of the breed grew from then on. It is lovely to think that perhaps some corgi fairies are protecting Her Majesty on her passage from this world to the next.
What is the life expectancy of a Pembrokeshire Corgi?
The Pembrokeshire Corgi has an average life expectancy these days of 12-15 years.
How much does a Pembrokeshire Corgi weigh?
A Pembrokeshire Corgi will typically weigh between 11-14 Kg on average and will stand at around 25-30 cm tall.
Despite their small size and short legs, they can reach speeds of up to 25 mph if they are healthy and fit. This is due to their incredible upper body strength.
Her Majesty leaves behind a legacy like no other - may she rest in peace.
---